Product Description
Tired of rice, coffee, sand, and other fine debris entering your drains through your sink? Prevent all small and fine debris from causing sink backups with these fine filters. While we have designed these for restaurants and commercial uses, they can also be used in the home.
Use these Fine Filters along with the Drain Armor Locking Sink Strainer to keep your drain lines debris free!
Simple wrap the filter bag around the Drain Armor and place into the sink drain (fits all 3.5" drains found in most sinks and 3-compartment sinks).
After washing, use our scraper or a paper towel to collect the debris it catches and wipe away and throw in trash
These filters are disposable. We recommend using once and then throwing away to avoid ripping. Or you can double them up.
Use caution when tightening drain armor to avoid ripping the bag
Also works with standard 3 1/2" flat drain strainers and our Kitchen Sink Strainer (for the home)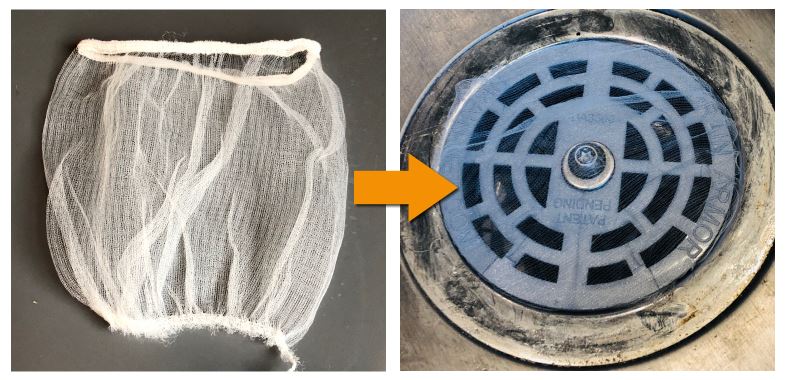 Drain Armor / Sink Strainers sold separately.
Product Videos
Custom Field
Product Reviews