Product Description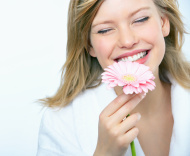 Place 1 Drone Dispenser in each stall at the odor source. (Air fresheners fragrance sold separately). The Brain's replacement system tells you when to replace both the Brain's and the Drone's air fresheners. Layered fragrances provide unparalleled performance for the restroom at low-cost.
How it works: The Door Fresh Drone Air Freshener uses the movement of the stall door to create air flow that activates the gragrance.
Effective Design: The high-end design and discrete look of the dispensers is a win for even the most discriminating customers. It is also lockable to keep air fresheners secure. This product makes a great first and last impression in any restroom and releases more fragrance than your traditional gels or metered aerosols.
Easy to maintain: The Brain Air Freshener reminds you when to replace its refill with an LED reminder starting on day 30. On day 34 a slight audible alert will begin. Keep the Brain and the Drone on the same replacement schedule to ensure your commercial bathroom is smelling good all the time!
Recyclable: Each refill is 100% recyclable.
Specs:
Color: white
Size: 2 1/2" wide by 3 1/2" tall

Custom Field
Product Reviews