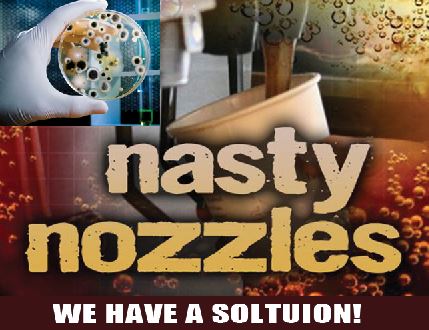 Former restaurant employees are letting the rest of us in on some industry secrets via social media and online forums. According to a whole host of users on Reddit, the absolute best way to determine the cleanliness of a fast food restaurant is to check the ice chute and spouts in the soda machine. One employee (who prefers not to be named), worked as a server and line cook for several years, said the "Number 1 red flag is the spouts on the soda fountain. Those things are one of the easiest things to clean in the entire place, so if they have mold, that kills my interest in eating there. I'm fine with a bit of mess elsewhere, especially in a high volume place since it will get messy over the course of the day. But those spouts take multiple days of no washing to get to a point where they are [noticeably] disgusting." Other users in the industry echoed that these ice chutes and soda spouts are very easy to clean, so if they're moldy, it's likely indicative of a general lack of hygiene.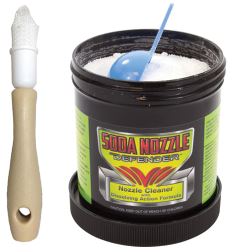 Thankfully Drain-Net has the products you need to give your customers a germ-free soda with our Soda Nozzle Defender cleaner. It is a safe and easy to use dissolving action powder formula that removes hardened syrups, sugars, bacteria and mold. It is guaranteed not to crack or deteriorate your nozzle parts.
The Soda Valve Brush, along with our Soda Nozzle Defender cleaning powder formula, removes yeast and black bacteria from inside and outside of the valve system area. The special design of the brush makes it easy to use, and the plastic bristles are safe and FDA approved. Don't miss out on this inexpensive way to make drinks safer for your customers. NOTE: Clean brush after each use and allow to air dry. Replace brush after 3 to 4 months.
Click here for our Soda Nozzle Defender
Click here for our Soda Valve Brush
Follow these simple steps to keep your soda fountain nozzles clean and mold free!